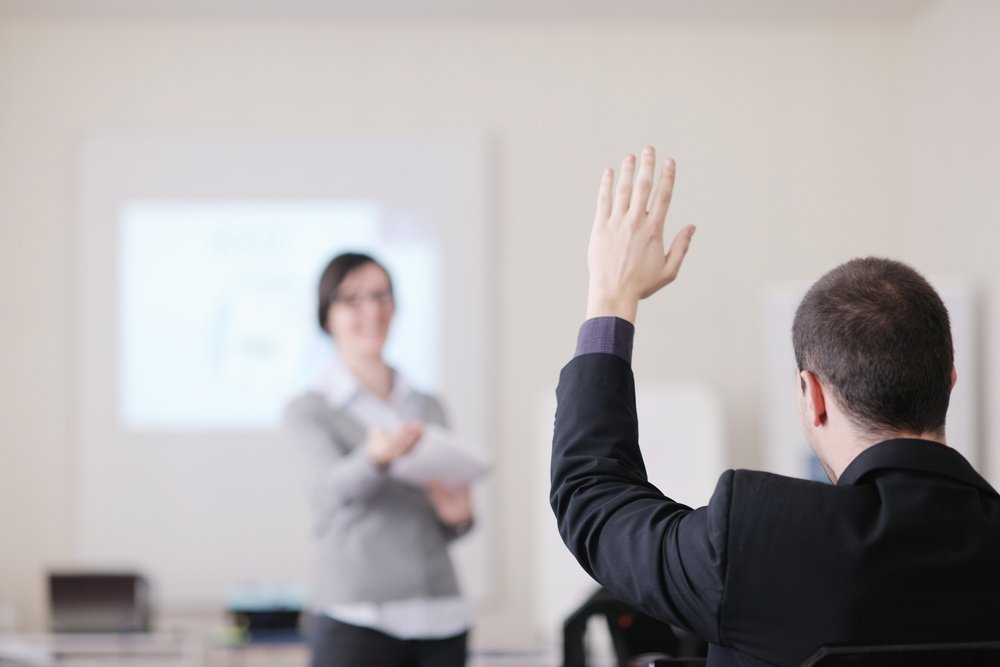 In order for us to be able to proactively tackle a problem as humans, first we need to be made aware of its very existence. Understanding just why it's justifiably perceived as a problem. More than a problem, but rather a serious risk, when we're referring to something as potentially impactful on health as legionella bacteria. Which when left to its own devices can - and so often does - wreak a trail of havoc, in the form of Legionnaires' disease.

Thankfully legionella awareness training is readily available, so nobody need not know about the ramifications of the fundamentally lethal bacteria which may or may not lie dormant closer than we otherwise imagine it might. Had we not received the necessary training in how to go about managing and actively controlling the presence of said bacteria, if and where/when discovered in a latent capacity.

Online Legionella Awareness Training Courses Are Among The Most Popular Ways to Raise Understanding

Taking a number of different guises, arguably the most subscribed to means of quickly familiarising yourself with the dangers of legionella bacteria is courtesy of that most modern of practices; namely online research. Or in this particular instance; virtually educating yourself on the why's and wherefores', etc.

Designed in relatively simplistic and easily-followed terms, online legionella awareness training modules essentially highlight the risks associated with exposure to the bacteria. Together with examining what to look out for and how to protect your business from the subsequent onset of Legionnaires' disease, typically taking less than half an hour to complete online.

Traditionally covering a range of all-important bases, legionella awareness training teaches individuals about how the bacteria can breed, getting to grips with the legislation surrounding legionella here in the UK and discovering what you can do so as to minimise the risk of a legionella outbreak, including carrying out risk assessments.

Virtual Learning Ensures That The Powers That Be Are One Step Ahead of Legionella Bacteria At All Times

Life, as we know, is all about learning at every step of the journey, as we strive to furnish ourselves with knowledge. Plus as we have long-known; knowledge equals power. Power in the case of legionella awareness is all-encompassing, because it then enables responsible parties to protect the health and well-being of those they work alongside, as well as members of the public at large. Which is a priceless tool to be equipped with.

Hence why it's imperative to identify the root causes of Legionnaires' disease and moreover, how this knowledge can then be implemented and frequented in-situ to safeguard those vulnerable to the serious health condition.

What Does Legionella Awareness Training Look Like?

Nearly always split into the two primary fields, legionella awareness training tends to be shaped by a section which first seeks to address the background to legionella bacteria; and subsequently the way in which it manifests as Legionnaires' disease if left untreated. This core part of training also looks into the risk factors which govern the potential spread of the disease, also taking into account symptoms, how it travels, how you get it and where exactly it comes from in the first place.

The second section delves into the nitty gritty. Finding answers to the questions of how to remove the very elements which allow the bacteria to grow and populate in certain environments. Pinpointing whose remit it falls under to undertake the tasks which can effectively tackle the underlying issues, while also discussing legionella risk assessments, alongside monitoring and maintenance calls.

How Would You Describe The Course Content Of A Legionella Awareness Training Programme?

Running the rule over the basic aims and objectives of a legionella awareness training course, and we're talking about systematically developing candidates understanding of the risk posed by the bacteria; and the practical risk-management techniques that can be applied. By the end of the course, candidates will generally be armed with the following;

• Knowledge of the key legislation in relation to the control of legionella
• Be able to identify the health risks associated with legionellosis
• Understand how to manage legionella
• Understand the role of the responsible person
• Outline the requirements of ACoP L8 guidance issued by the Health & Safety Executive (HSE), and how it links to organisational procedure

Is Legionnaires' Disease Still a Thing in 2021?

Yes, very much so. Global headlines might have been hijacked by the Covid-19 pandemic, but that doesn't mean other life-threatening conditions disappeared in the meantime. Unlike the Coronavirus which is caught by close interactions with other people, Legionnaires' disease is only contagious when inhaling tiny droplets of contaminated water, often in the form of unseen aerosols and mists.

Legionnaires' disease isn't selective either, however the chances of susceptibility are increased if you're male (2 to 5 times more common in men), over 50, you smoke/consume a lot of alcohol or suffer from a number of underlying health conditions. Namely, lung problems like chronic obstructive pulmonary disease (COPD), diabetes, heart disease or chronic kidney disease.

Although relatively rare, Legionnaires' disease still affects in the region of 300 to 500 people annually in the UK, so still represents a threat which can't be ignored. A figure bordering on 50% of people catch Legionnaires' disease whilst abroad and as recently as 2011 and 2013, some 84 people succumbed to the disease according to official reports. Conversely, this doesn't have to be the case in those who don't have the underlying conditions mentioned above, and is usually successfully treated with a course of antibiotics.

Yet vigilance is crucial, and therefore why it's pivotal that employees tasked with bacteria control responsibilities within a company know precisely what to look out for. With a clear view and mandate to protect everyone and eliminate the risk from the outset.

Do You Pass an Actual Legionella Awareness Training Course, At The End Of Online Study?

Yes you do. For the most part, courses of this nature normally culminate in a multiple choice test which determines how much the candidate has learned about the subject matter. These tests pose 20 questions to establish your level of awareness, with a printable certification also available to download and present for future reference. Simultaneously whilst candidates are completing the course, in-course questionnaires exist to guide the user through the sections of the training. Created to reinforce the learning curve and work towards optimising user engagement throughout.

And, yes. Pass rates are very encouraging, with most candidates making the necessary grade at the end of the short course.

Do I Have To Complete My Legionella Awareness Training Online, Or Can I Do It In a Classroom?

Of course, there are various in-house legionella awareness training programmes you could take up, if you preferred a more old school approach to learning the key points. Half-day training courses have cropped up throughout the UK in recent years, so it's entirely up to the individual as to how they wish to educate themselves. This often depends on lifestyle demands and how much time they can free up, with virtual learning often a more accessible means for many with greater demands on their time.

Don't forget, you can also arrange for on-site legionella awareness training courses, delivered at customer's premises throughout the UK if this is a more workable solution. It all depends on personal circumstances and what works best. Mirroring the online test, candidates examined in person, so to speak, will be asked to perform a short written test before they receive a certificate. Which attests to their successful completion of the Legionella Awareness Course.

The Biggest Question Surely Is, Do I Actually Need To Sit A Legionella Training Awareness Test?

There's no escaping this, as nor should there be. Legionella training is an essential - not to mention, mandatory - component of any legionella risk management programme. That's according to no greater authority in these matters than the Health & Safety Executive (HSE), by the way. Who specifically highlight that a lack of training, inadequate management and poor communication are universally-recognised contributory factors in outbreaks of Legionnaires' disease.

While not a legal requirement as such, in practice it's critical that certain elected individuals are privy to protocols and accepted degrees of conduct in relation to legionella awareness within an organisational set-up. Being able to demonstrate that they possess the appropriate level of knowledge, and be competent to do the job required of them.

It's almost impossible - as well as negligible in our opinion - to be able to show this without having received training. In addition to this, the need for regular refresher training is also mentioned in the ACoP L8 guidance issued by the HSE. Which explains that training should be up-to-date and refreshed on a regular basis.