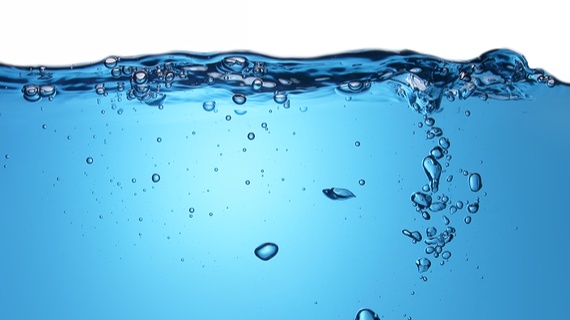 The chlorination of water systems involves the addition of chlorine to a water supply at a predetermined strength and contact time in order to achieve disinfection. It is a well-established, cheap and effective method of water treatment for the removal of potentially lethal health threatening pathogenic organisms from water and associated pipe work and tanks.

Water treatment by chlorination was introduced in the early twentieth century, setting off a technological revolution in water hygiene, and complementing the known and used process of filtration. It is now used extensively to kill microorganisms that may exist in a wide range of domestic water supplies, including those for public use in schools, hospitals, offices, and factories, for example.

When is chlorination required?
There are a number of occasions when chlorination of water systems should be carried out. The most obvious of these is if contamination is either suspected or confirmed, or a risk has been identified following a legionella risk assessment.
If, for example, a case of Legionella is linked to a system, full chlorination of the source would need to be undertaken immediately as a legal requirement by the premise owner or facility manager.



New installations
New installations, major extensions and water system alterations are other times when cleaning and chlorination of water systems is essential to control water hygiene. A mains injection or pipe work chlorination is the process of disinfecting and pre-commissioning new private water supplies connecting to the mains, extending to a building's internal hot and cold domestic system.
New installations are considered a part of a building's commissioning procedure, and under the Water Supply (water fittings) Regulations 1999 (SI 1999, 1148), you are required to disinfect your pipe work prior to connection. The disinfection must be carried out to standard BS8558.
Water supply companies have their own strict requirements for disinfection work on public mains and will refuse to connect newly laid mains supply pipes into their network until disinfection has been carried out.
Finally, dormant water systems are ideal candidates for chlorination. If the water system has not been in regular use and therefore the pipe work has not been flushed regularly there is a threat of dangerous bacteria growth. Legionella will grow where water is allowed to stand unused and is warmed up to above 20C.
Water stagnation is also likely to occur where services have been removed but the pipe work has been left in place (deadends); where water services are infrequently used (deadlegs) or where too much water is stored (large water tanks).

Chlorination of water systems: The process explained
Firstly, the cold water storage tank will be drained using submersible pumps and all internal surfaces are cleaned and aqua vacuumed dry.
The tank is then refilled, sodium hypochlorite solution is added to achieve 50 ppm of chlorine and left to stand for one hour.
The water is drawn through to all of the hot and cold water outlets throughout the building and the chlorine strength is tested to ensure that 50 ppm is being maintained. The tank is drained and refilled with fresh mains water
Different water systems require different treatment and Brodex are experts in the disinfection of all types of water systems from new mains supplies to water storage tanks.
To understand more about how to effectively and practically control legionella on your premises, read the facilities manager's guide to legionella risk assessments: