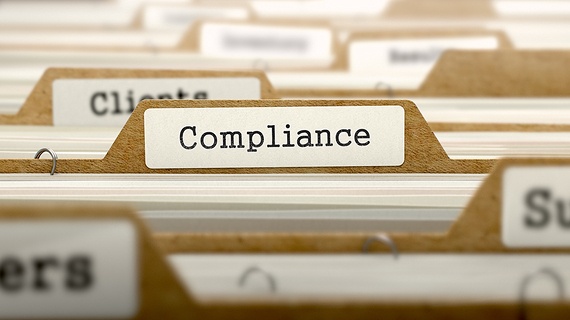 Most UK facilities managers will have some understanding of legionella and Legionnaires' disease. Many will also be aware that they have a legal responsibility to manage the risk of legionella in line with guidance from the HSE, and that falling short of this responsibility could land them a fine or even a prison sentence.
When it comes to putting their duties into practice, however, it's not uncommon for them to end up confused and uncertain about the validity of their legionella control measures. Thanks to significant differences in risk from industry to industry, as well as misinformation over whether or not steps like legionella testing are necessary, the practical implementation of a legionella compliance regimen can be a minefield.
This is why we've put together the following introductory guide to your legal responsibilities around legionella and Legionnaires' disease. We hope it helps unmuddy the waters, so to speak.
The HSE's official legionella guidance
Firstly, it's important to know where your legionella compliance responsibilities are officially documented.
In terms of laws and regulations, an organisation's duties around water management are documented in the Health and Safety at Work etc Act 1974, as well as the Management of Health and Safety at Work Regulations and the Control of Substances Hazardous to Health Regulations 2002.
It's a lot to take in, which is why the HSE also offers a supporting document called L8 – the Approved Code of Practice (ACOP) and guidance on legionella control, which "gives practical advice on how to comply with the law".
Additional technical guidance can be found in HSG274, which was originally part of L8 but is now – as of the fourth edition of the ACOP – published as a standalone document.
Conducting a legionella risk assessment
The foundation of legionella compliance is the legionella risk assessment. Every business or person in control of premises in the UK is required by law to conduct one, and employers with five or more employees are required to document their findings.
A compliant risk assessment should be carried out by a competent person, whether in-house or from a consultancy or legionella testing company, and will commonly include:
A simple schematic diagram of the water system;
A report on risk factors such as water temperatures between 20° and 45° C, the presence of standing water and deposits that encourage legionella growth, a means of creating breathable droplets of water, and vulnerable building users;
A review of current control measures and details on any further steps necessary to manage and monitor the risk compliantly.
Managing the legionella risk
For some organisations, that's it – if they don't identify a "reasonably foreseeable risk" of exposure to legionella, they don't need to take any further action other than ensure the risk assessment is kept up-to-date.
Others, however, will need to carry out corrective remedial work and implement precautionary measures to manage the legionella risk. Much like the risk assessment itself, this should be overseen by a competent person, set down in writing, and the responsibilities of individual members of staff should be defined and documented clearly.
Reasonable control measures might include:
Tank and water system chlorination;
Removal of dead legs from the water system;
Pipework insulation and lagging;
Training for members of staff to carry out checks compliantly.
Monitoring and record-keeping
Finally, organisations are required by law to review and monitor their legionella compliance on a regular basis. Once again, this should be overseen by the appointed competent person. The frequency of the checks will depend on the findings of the risk assessment, which itself should be routinely revisited – particularly if there's reason to suspect it's no longer valid.
Employers with five or more employees are also required to keep records of their corrective remedial work and the results of any checks they carry out as they go – including the names and positions of the people responsible, dates, and follow-up actions.
Want to learn more about the steps to legionella compliance? Read our free checklist for a more detailed overview of L8 and your legal responsibilities.