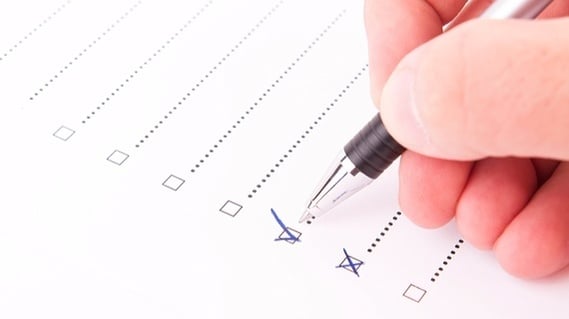 Ensuring that your water tank is properly and regularly maintained is vital. The condition of your water tank can have a massive effect on water quality and poor maintenance of your water tank can encourage bacteria to grow inside the system, such as Legionella.
Under health and safety law, you are responsible for ensuring that your system is regularly maintained and as low-risk as possible to help prevent health and safety hazards.
If you fail to comply, you could face heavy fines sanactioned by the HSE as well as compromising the safety of the people on your premises.
Our specialist engineers are committed to bringing your water system up to the required standards. Here are some of the important steps that should be undertaken:

Conduct a risk assessment on your water tank
Firstly, specialist Brodex engineers will conduct a thorough legionella risk assessment in order to survey your water tank and highlight any problems that are found. This will involve taking a water sample from the area in question to be thoroughly analysed.
This is particularly important for water tanks which are often considered to be high risk water sources for the growth of Legionella. Our engineer will then produce an assessment report based on the samples and testing, including any recommendations for remedial action if your water tank presents any risk.
If no risks are identified then no action needs to be taken. However, risk assessments on your water tank should be carried out on a regular basis to ensure that your water system remains safe and healthy.
Water tank cleaning and chlorination
Regular cleaning and chlorination are the most straight forward methods of maintaining a water tank. Risk assessments may indicate that your system needs to be cleaned and disinfected. Often the inside of water tanks can harbour layers of bio-film containing bacteria such as Legionella. If this is the case the tank should be drained and cleaned thoroughly by physically disinfecting and scrubbing all tank surfaces.
Water chlorination is always required for a new water tank installation, where extensions or alterations have been made, where contamination is suspected or if the system has not been in regular use. The process is as follows:
The water tank is drained and then refilled with the addition of sodium hypochlorite solution and left to stand for one hour.
Chlorine is injected into the main and all corresponding cold water outlets using a proportional dosing rig until chlorine of 50 ppm is achieved.
The water is then drawn through to all of the hot and cold water outlets throughout the building.
Finally, Sodium thiosulphate neutraliser is added to the tanks and when all traces of chlorine are absent the tank is drained and refilled with fresh mains water.
Water tank renovation
If risks are identified during your risk assessment, then remedial actions involving repair and renovation may be required. This may include the removal of dead legs on the system which can harbour stagnant water. Or, if dead legs cannot be removed, fitting a drain can also reduce risk.
Renovation may also involve fitting tank lids and lid vents, re-directing return open vent pipework away from cold water storage tanks, fitting of insulation and pipework lagging and provision and fitting of rodent screens to the lid vents and the overflow pipework.
If corrosion and scale in a water tank are left untreated this can weaken the structure of the water tank, in which case it may be necessary to drain, dismantle and remove the tank and replace it with a new one.
Brodex technicians are fully trained to identify these areas and repair the system to help reduce this risk and maintain water hygiene and quality.
What else should you be doing to comply with the law and keep legionella under control? Donwload the legionella compliance checklist for a quick overview: